Eastshade is basically a walking simulator, however it's a walking simulator with things to actually do. You'll meet a variety of people who have quests for you to do, be it solving a puzzle, doing some investigation work, or the dreaded fetch quest.
This is for people trying to get all quests done in Eastshade, I will add where you get the quest/ if a item triggers the quest to help everyone out! Enjoy!
Map of Eastshade(For Beginners)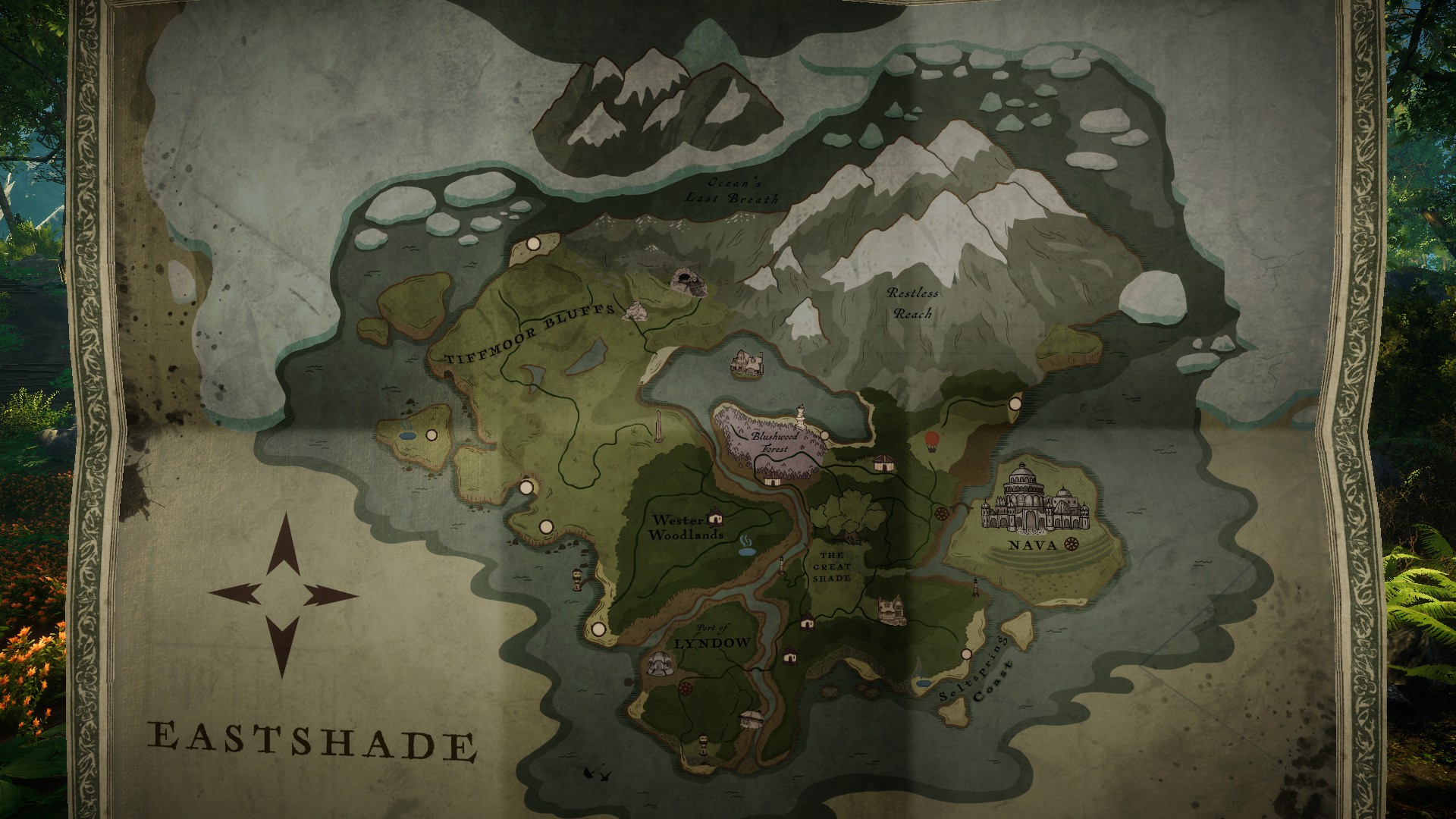 Just a map for reference
All Quests In Eastshade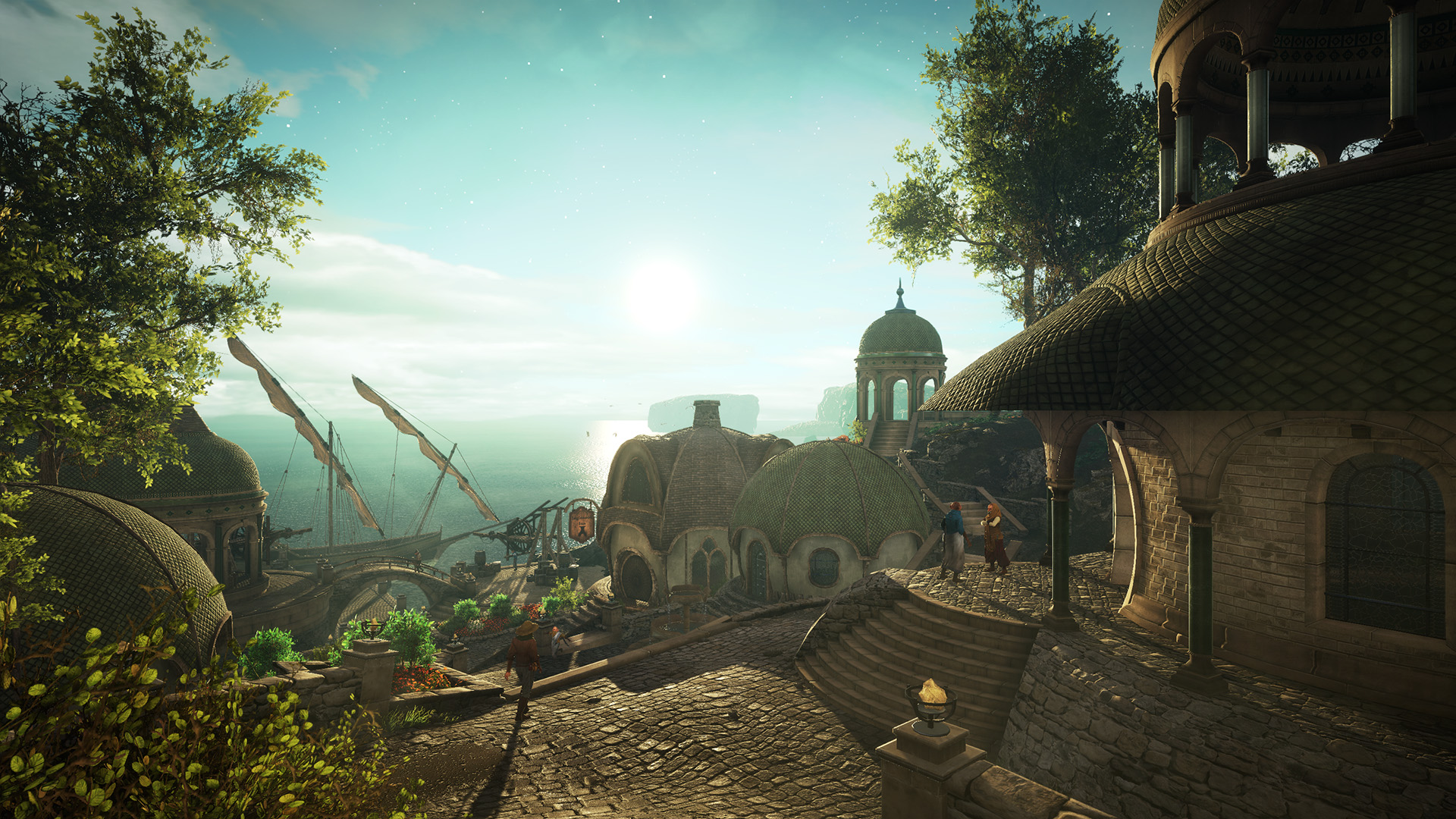 Helping An Old Woman – Tutorial Quest
Cartographer's Ink – Kestrals Aerie(You're gonna wanna do this one trust me)
A Prank of Pastries – From Ennio in Lyndow
Mother's Last Wishes – Main Quest
Artist In Training – Little Girl in the Middle of Lyndow
A Pompous Patron – Next to the Fireplace in Lyndow's Inn
The Architect of Lyndow – Book(Upstairs-Lyndow Inn)
Feathers for Quills – Yunus(Owl who lives outside Lyndow, reads books,buys feathers)
Art for a Fisherman – Next to Toll Bridge(Hes fishing)
An Abandoned Tower- Find the Tower Itself(Old Lyndow)
Stuck in a Jug – Ehsan(House next to Inn)
An Unsuitable Parent – Emine(WARNING YOU NEED TO ASK HER ABOUT THE DIRT ON EHSAN)
A Raft From Bloomsac – Bojun(Next to Botanist)
A Rare Bird – Annika(First House past Bojun)
A Wounded Waterfox – Park Ranger
An Exclusive Club – Selt Spring Coast(NPC)
A Bitter Fish – Blushwood Forest(Asyun)
Mudwillow's Riddle – Mirror Puzzle in Blushwood Forest(Only starts in day cause of mirrors)
The Little Mice – Blushwood Forest(Fynns Farm)
The Air Ballon – Outside Nava(West of the Bridge to Nava, heading to Quickhoof Coast)
Admission Into Nava – Bridge Guard into Nava
Second Chances – Kai and Kaelen(WARNING YOU GET THIS IN PART WITH THE LITTLE MICE)
A Marketplace Romance – Evelina(Near Entrance of Nava on the left when u enter the city)
Tuber Troubles – Vendor behind Evelina
An Artist for Hire – Yevheniys Art Store in the bazaar or Yevheniys Herself in the common tower\
Sealant – "Would you like to buy some sealant?" – Osha(East part of Nava behind inn)
The Elixir of Life – Zahra(Common Tower Floor 3)
The Top of Nava – Tower Guard(Common Tower Floor 3)
Tiem's Command – Poster in Alleyway in Nava(Easy to Miss)(Past the Inn in Nava to the right and left inside of said Alleyway)
A Strange Fortune – Roshanara(Need Zipline Tool to reach Home)(Great Shade)
Chrous of the Night – Blushwood Forest(ONLY AT NIGHT)(Next to Asyuns Camp youll hear drumming)
The Thief of Sinkwood Inn – Sinkwood Inn(The Building on an Island across from Asyuns Camp)
Toma's Apples – Toma's Farm(Wester Woodlands)
Sheltered From the Wind – Tanik(WARNING NEEDED TO FOLLOW TOMA's APPLES FIRST)
Dormant In the Ice – Commander Liliana(Easy To Miss)(Up North)
Locked Box – Triggered By Finding the Box(Howling Caverns)
Leaving Eastshade – Automatic(Given after completing " Mother's Last Wishes ")
Clara's Song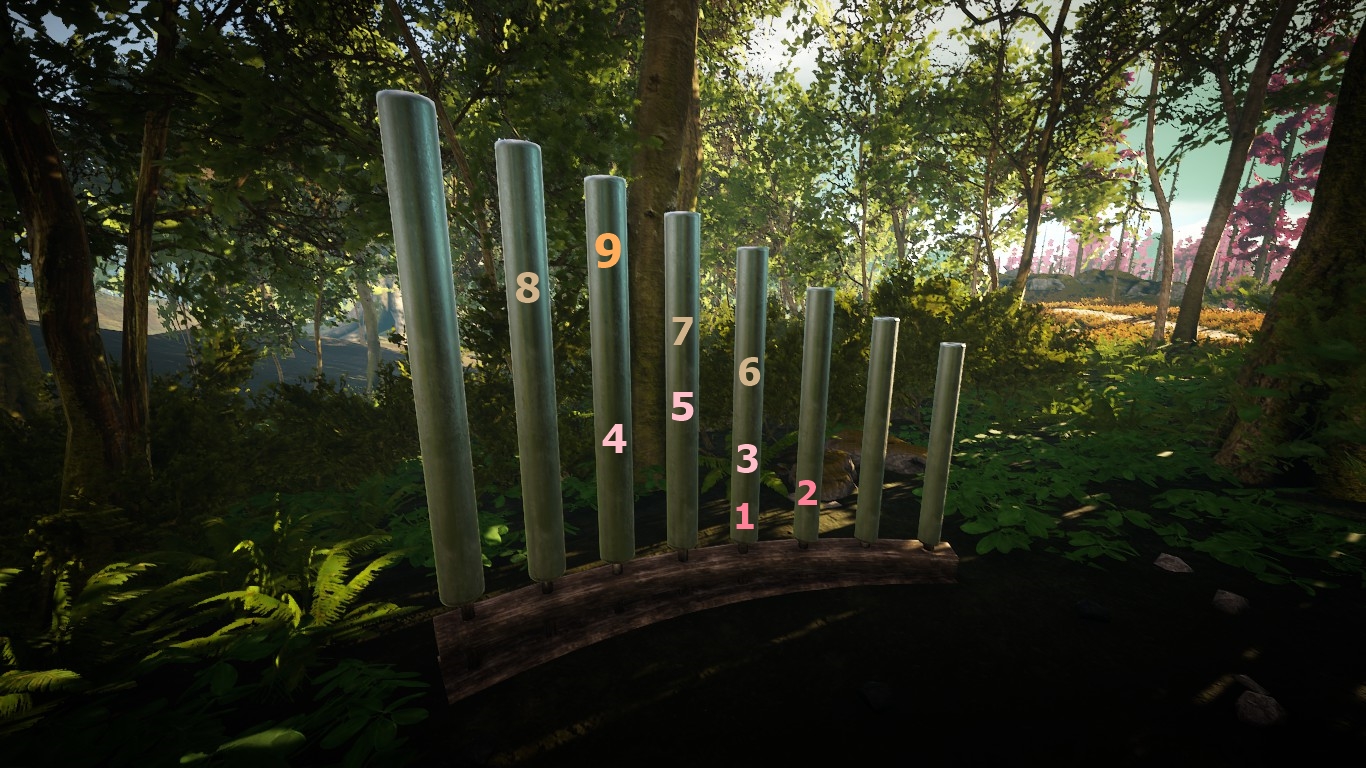 Im not sure who, and Im not sure how but us in the Eastshade discord figured out it was a puzzle next to Fynn's farm and I wish I could give the credit where the credit is due but this was just posted by someone. Never the less this screencap is for the Clara's Song achievement, just follow the numbers in the screencap to get the achievement!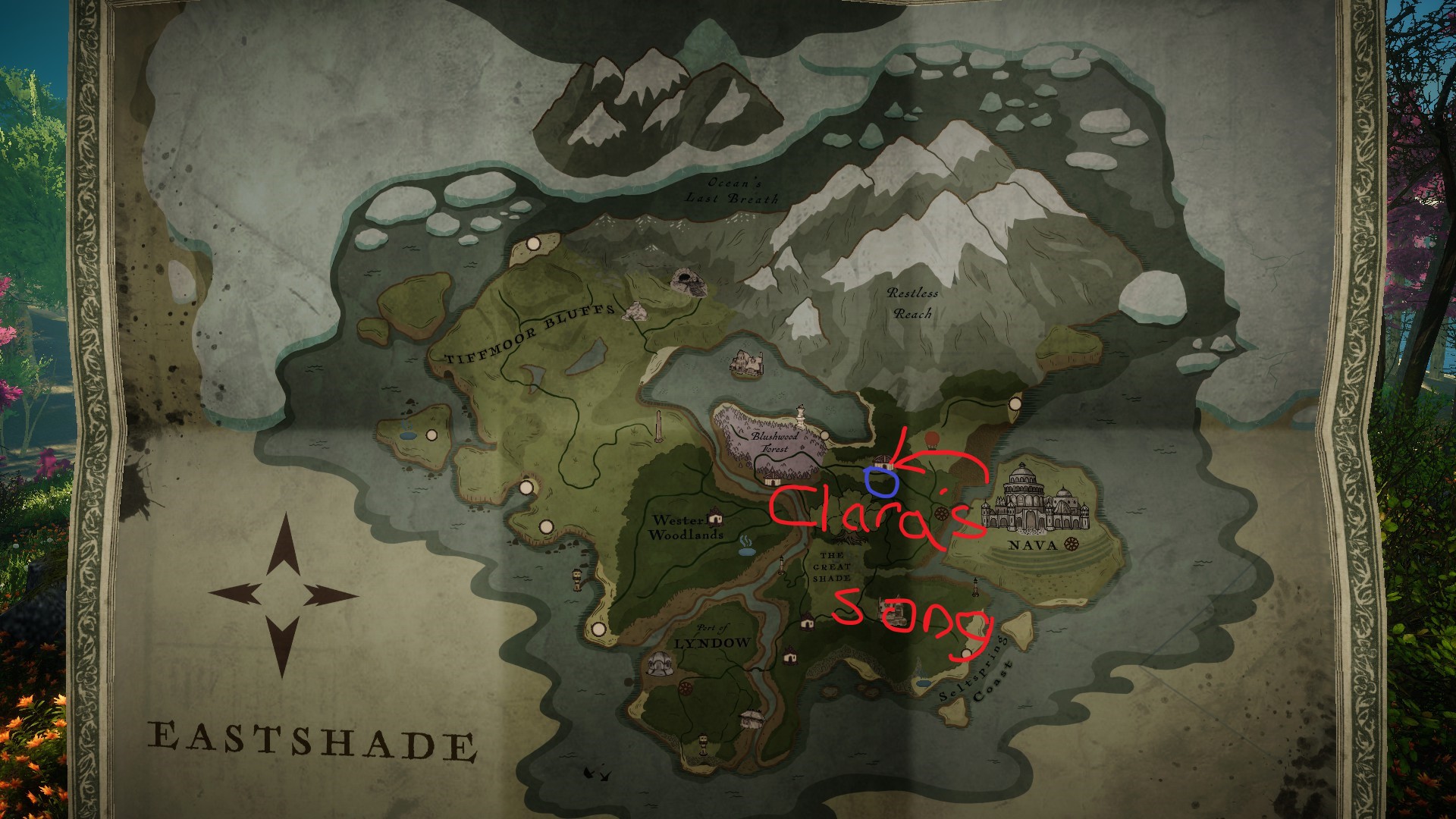 Related Posts: