World1
https://steampcgames.com/grapple-force-re…ocations-world-1/
World3
https://steampcgames.com/grapple-force-re…ocations-world-3/
World4
https://steampcgames.com/grapple-force-re…ocations-world-4/
World5
https://steampcgames.com/grapple-force-re…ocations-world-5/
World6
https://steampcgames.com/grapple-force-re…ocations-world-6/
World 2 – Searching the Glass Caverns
This world has six cassette tapes to collect.
Cassette #14: Steady Pressure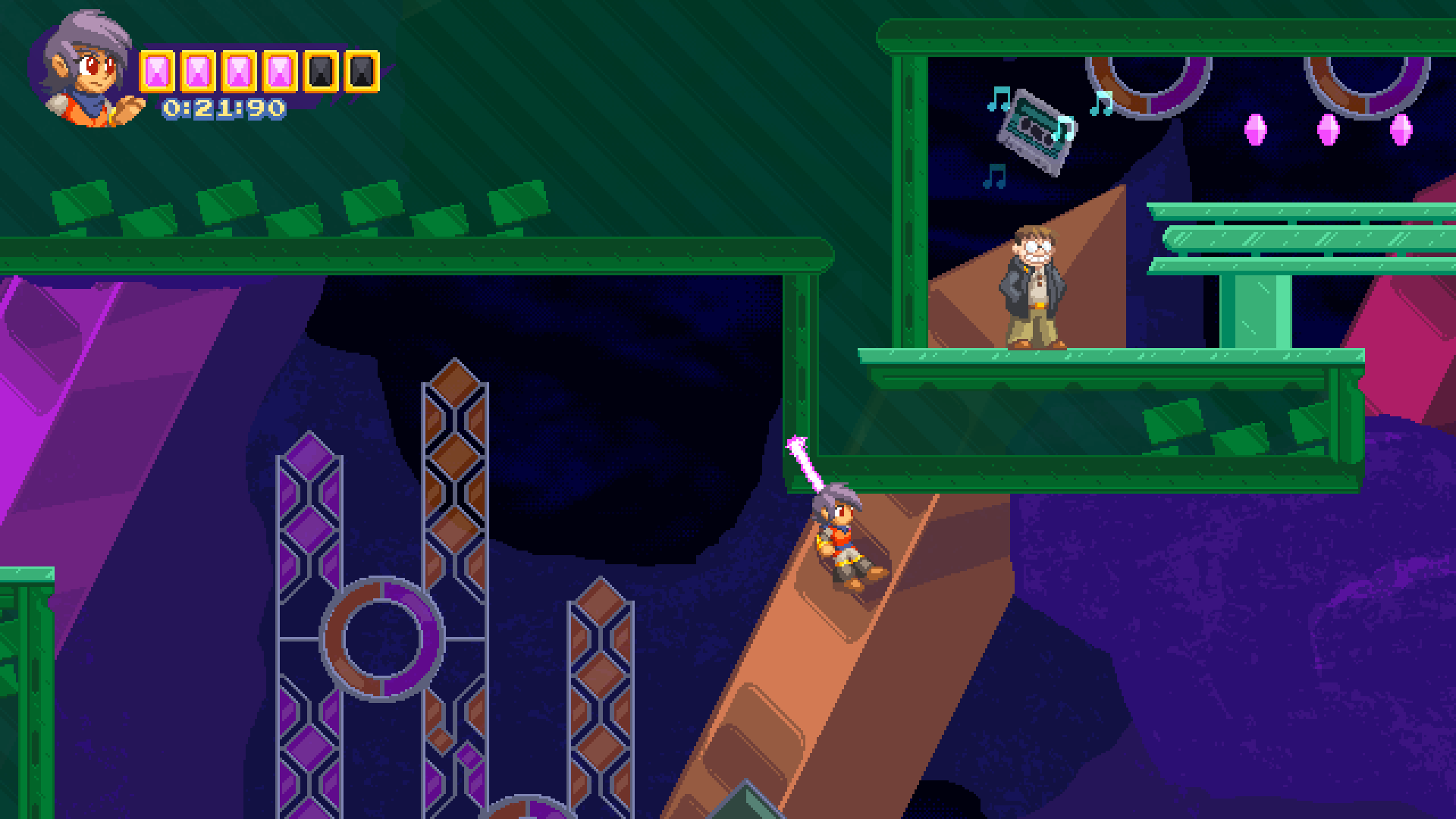 Found in 2-1. Chances are, in regular gameplay, you'll see an NPC up in a closed-off corner. With him is a Music Tape, so let's go meet him!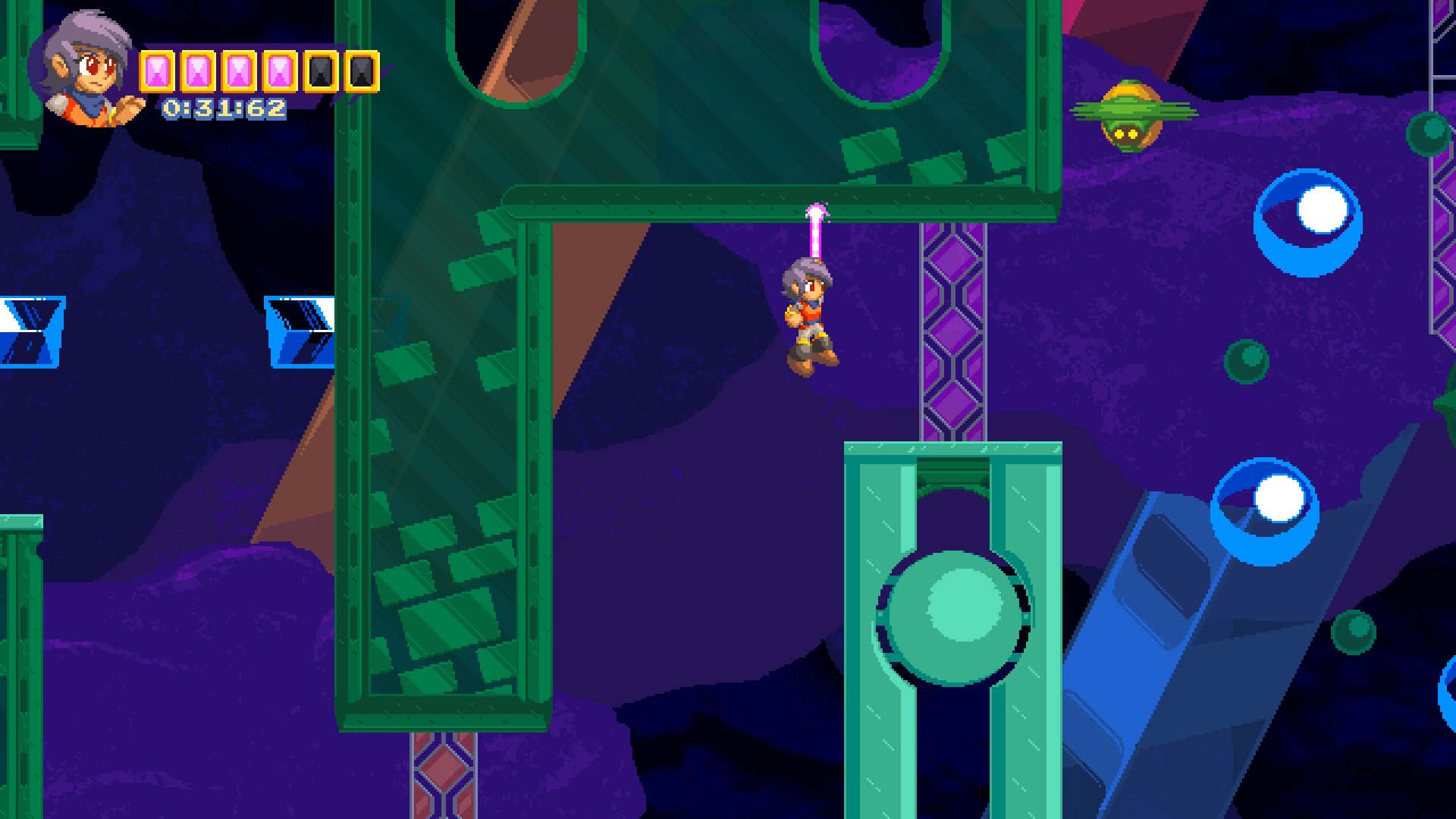 The first thing to do is reach this area here. It's just a little down and to the right of the previous screenshot.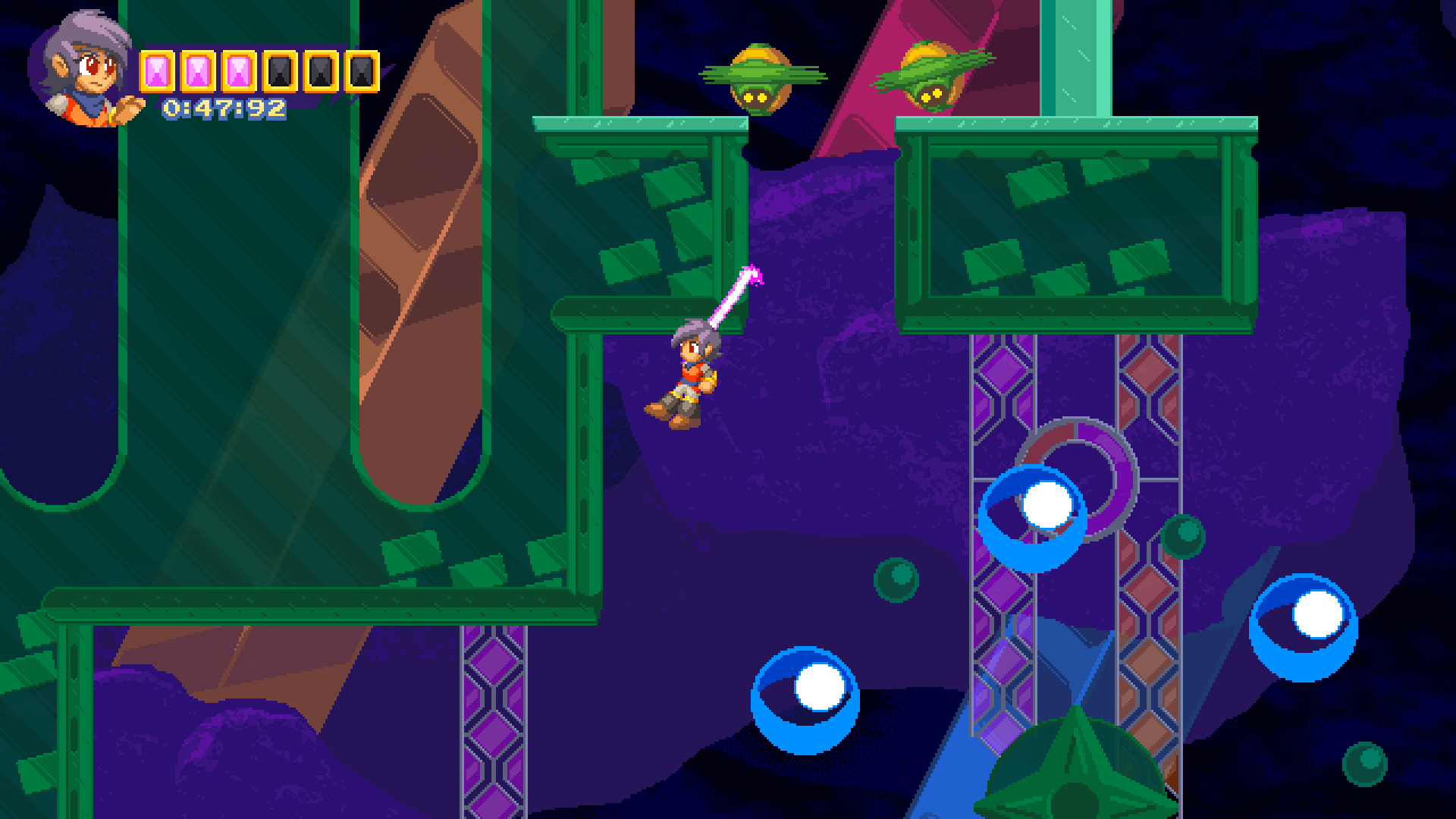 Next, you'll need to reach above. One problem – it's guarded heavily by Propella Fellas! It's quite risky to jump in and take them all out, so, instead, lure each of them out and take them out individually.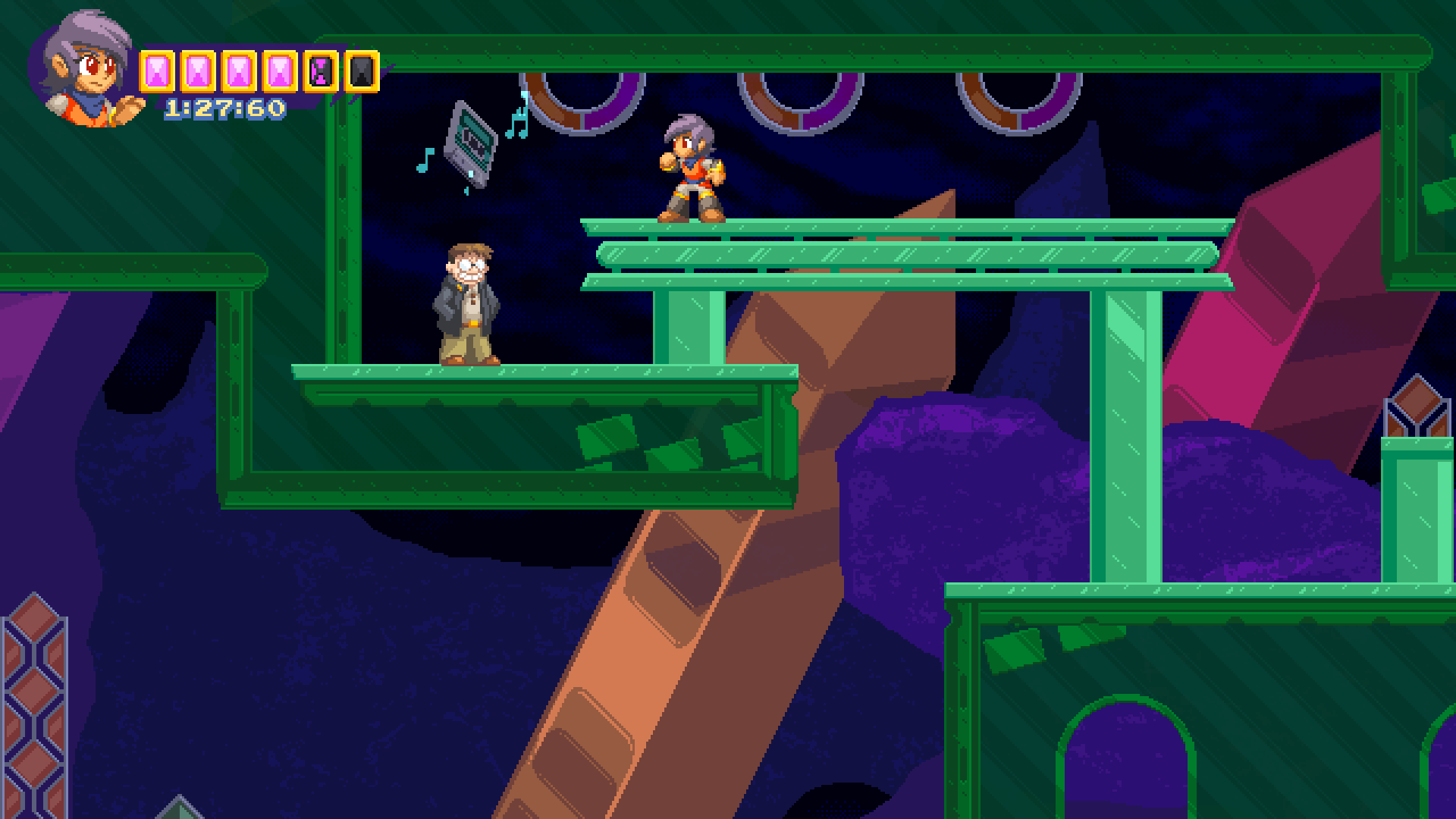 Once you're in, head to the left and meet with the NPC, and your prize! Remember his wise words.
Cassette #13: Sword and Spell (Pine's Theme)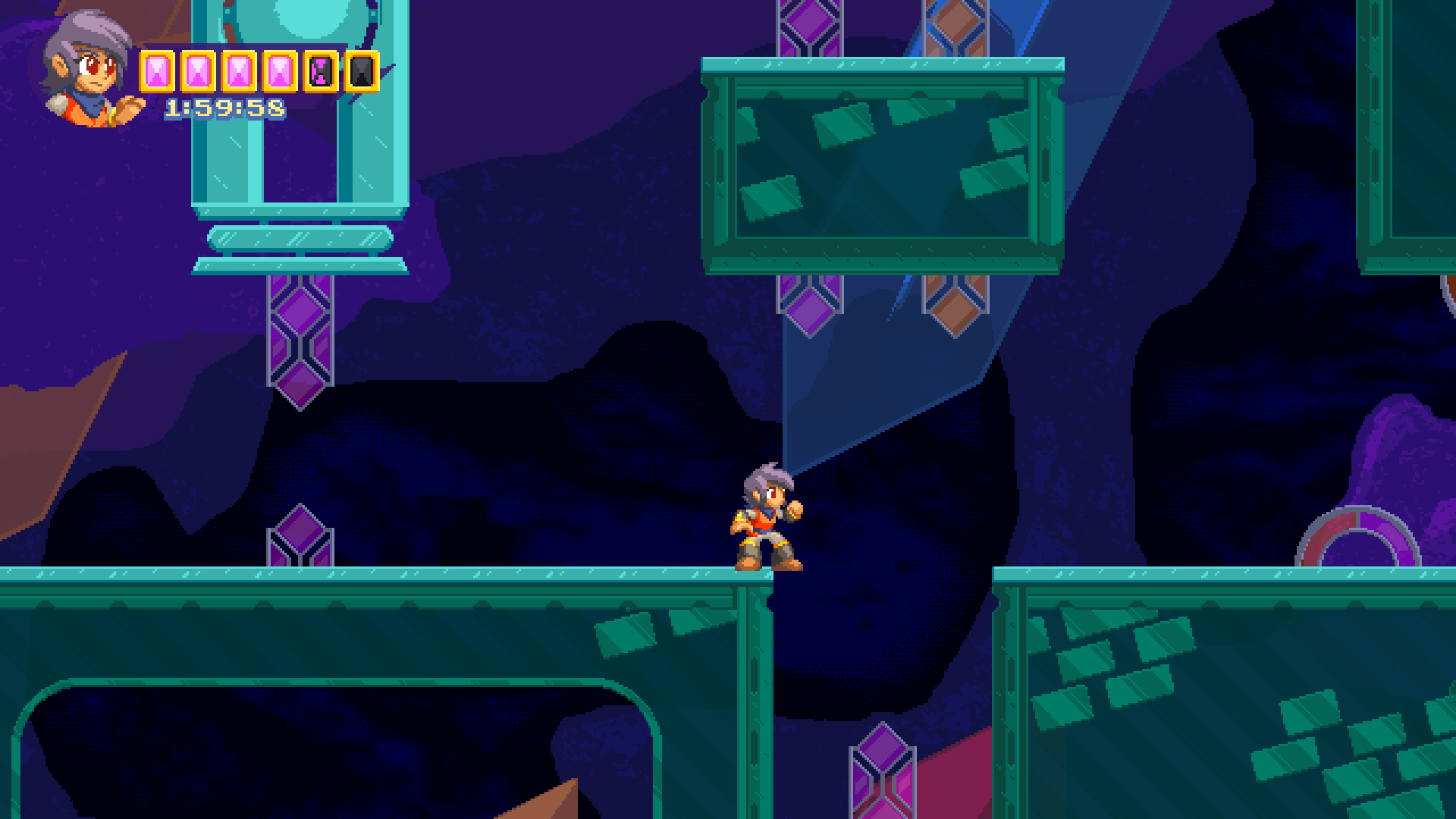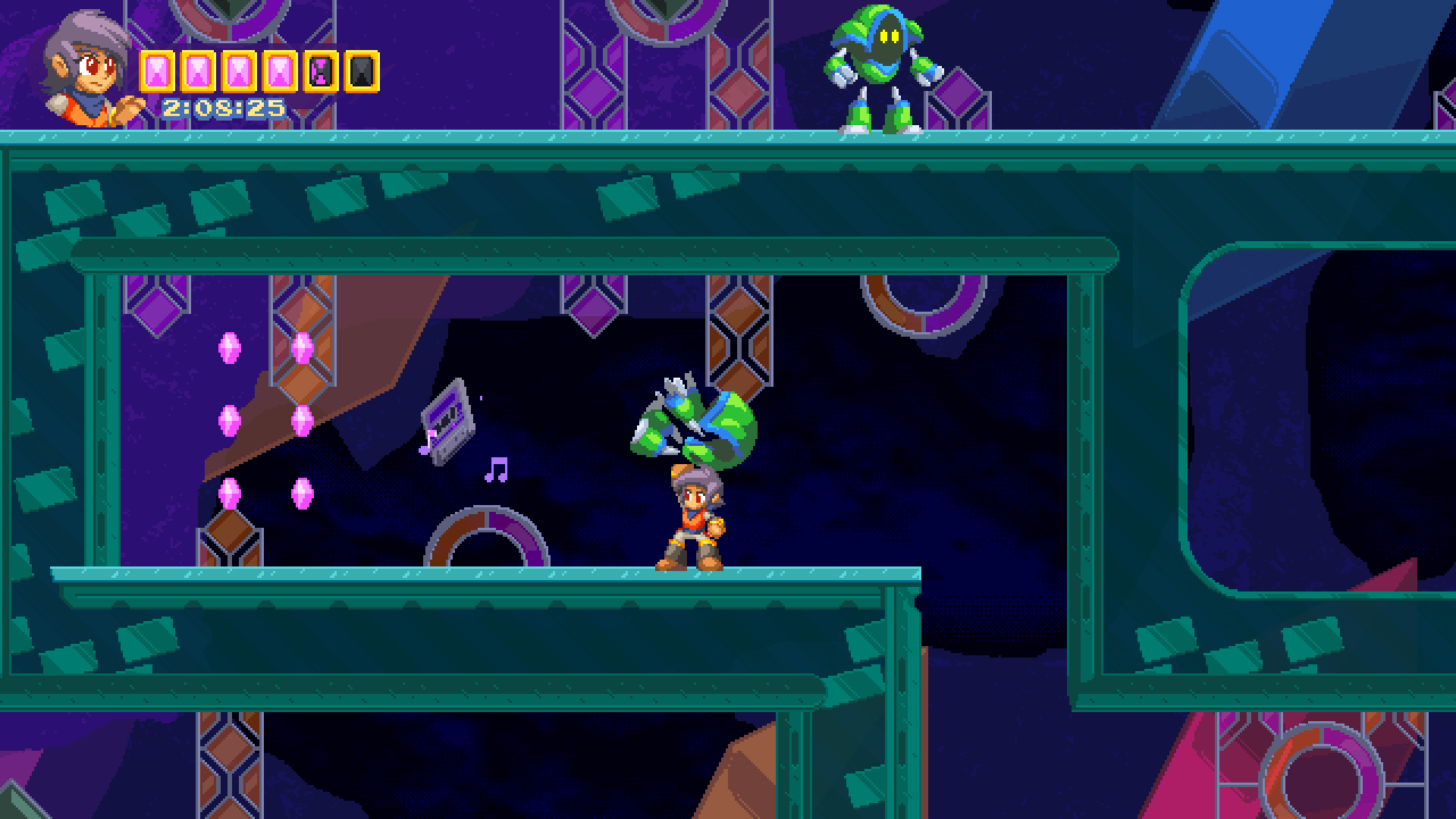 This one isn't too far away from where the previous Cassette is found. Drop down out of the room and head left to find this hole. Entering it and following it will lead you to the cassette.
Cassette #12: The Next Step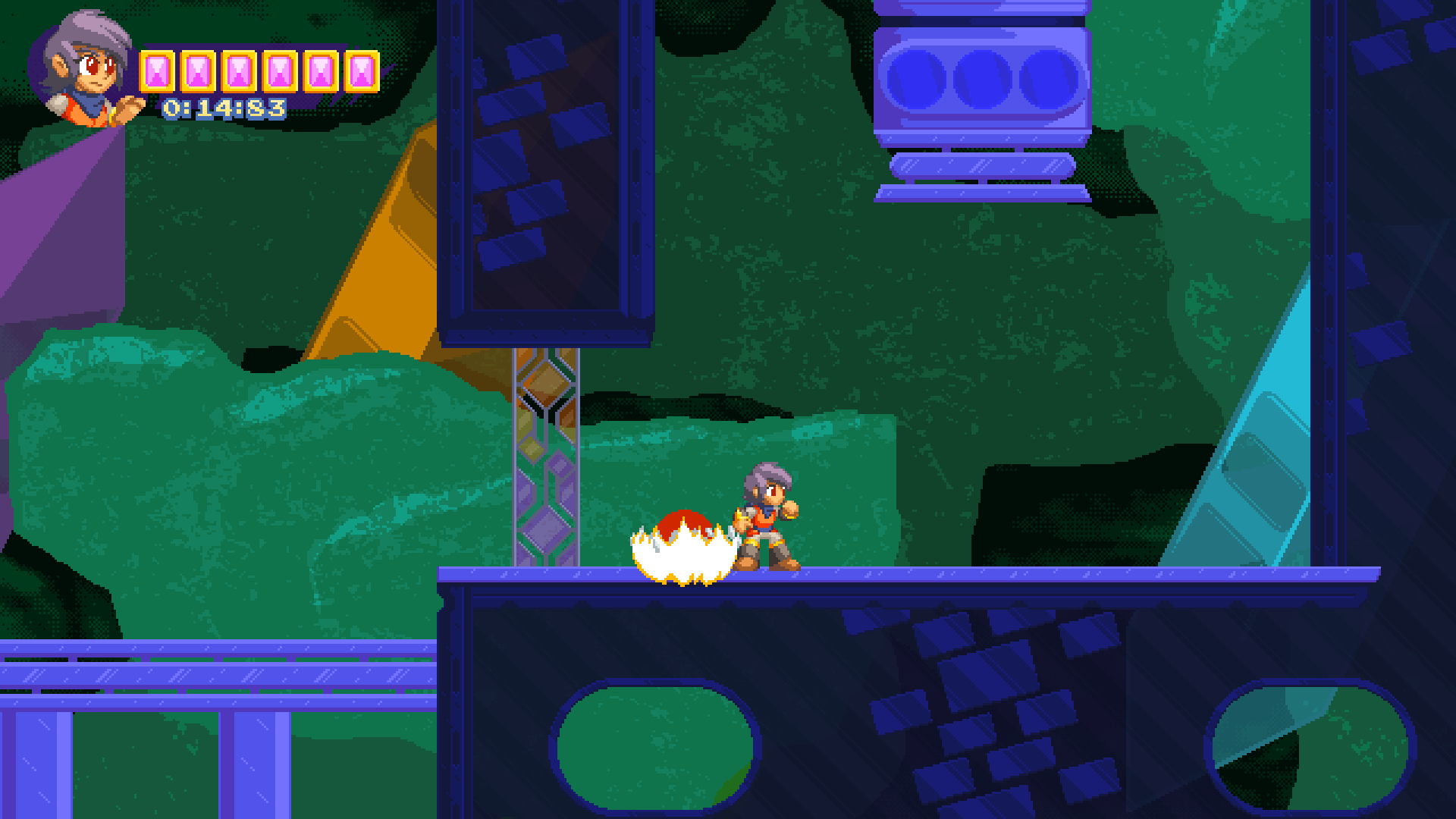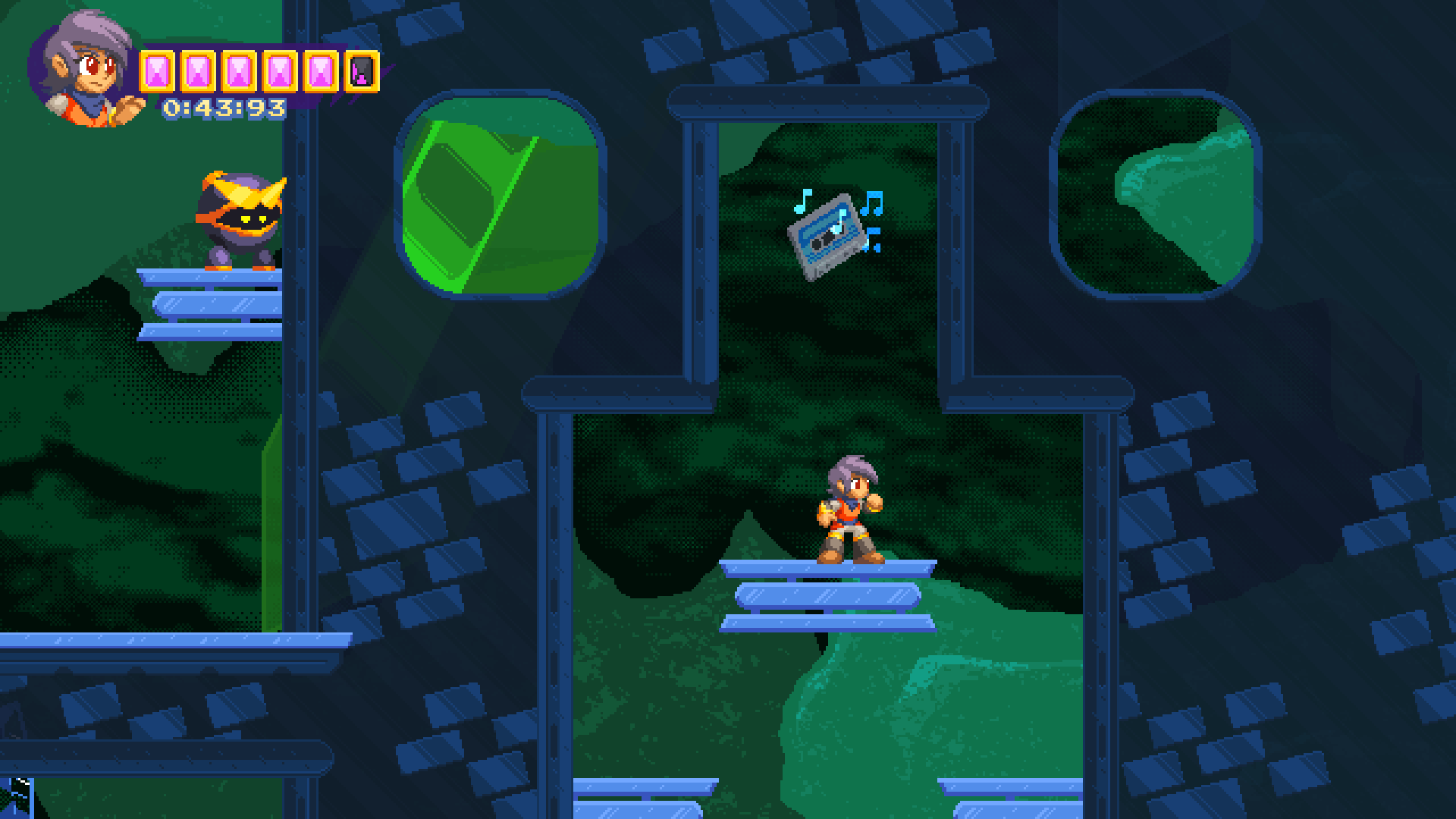 Found in 2-3. This Cassette is found on the right side of the level, above the location of an Imitation Crab. The entrance to the Cassette location itself is guarded by a pair of Propella Fellas. Take them out and climb up to reach the cassette.
Cassette #15: Beat the Black Knight!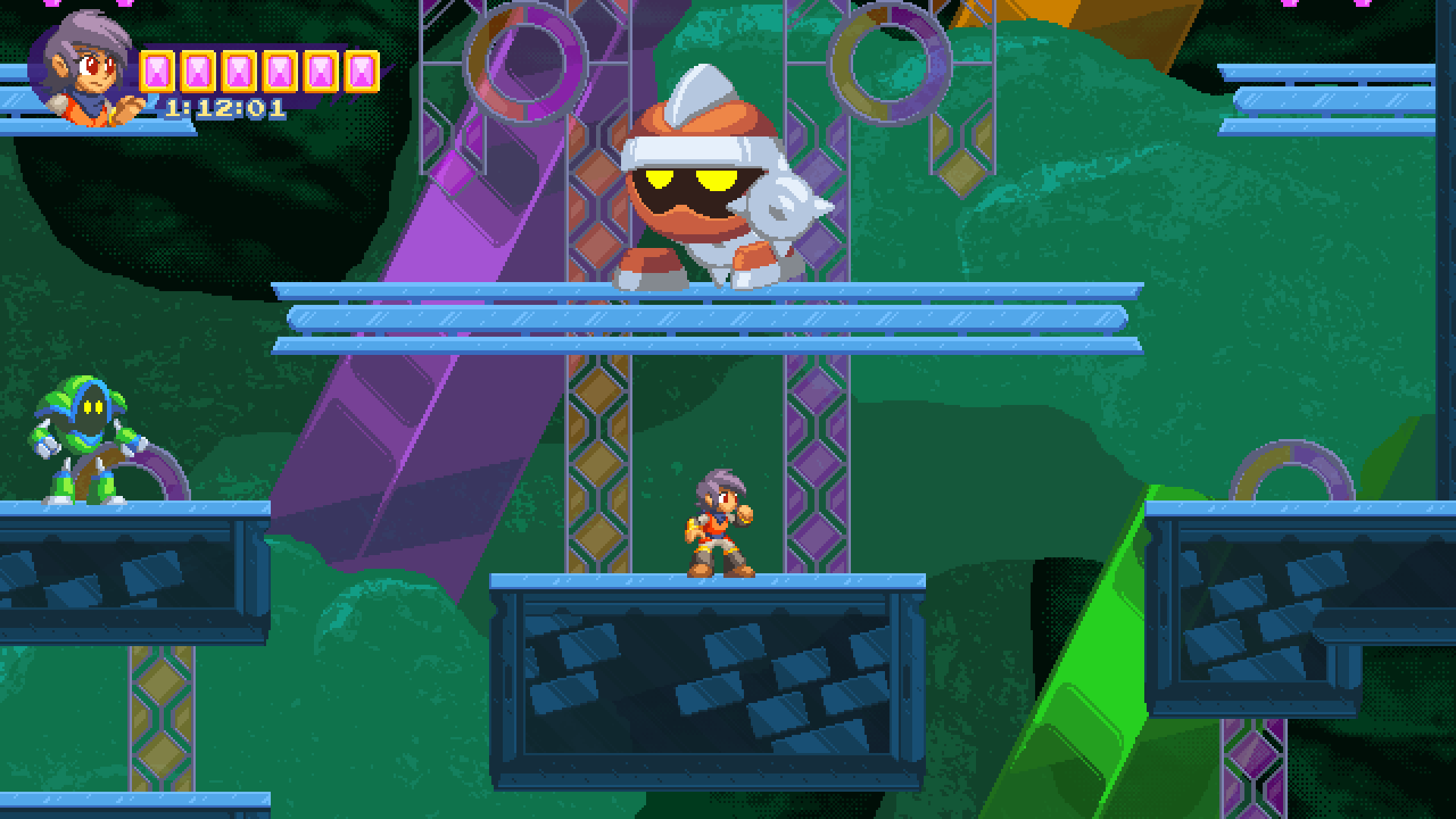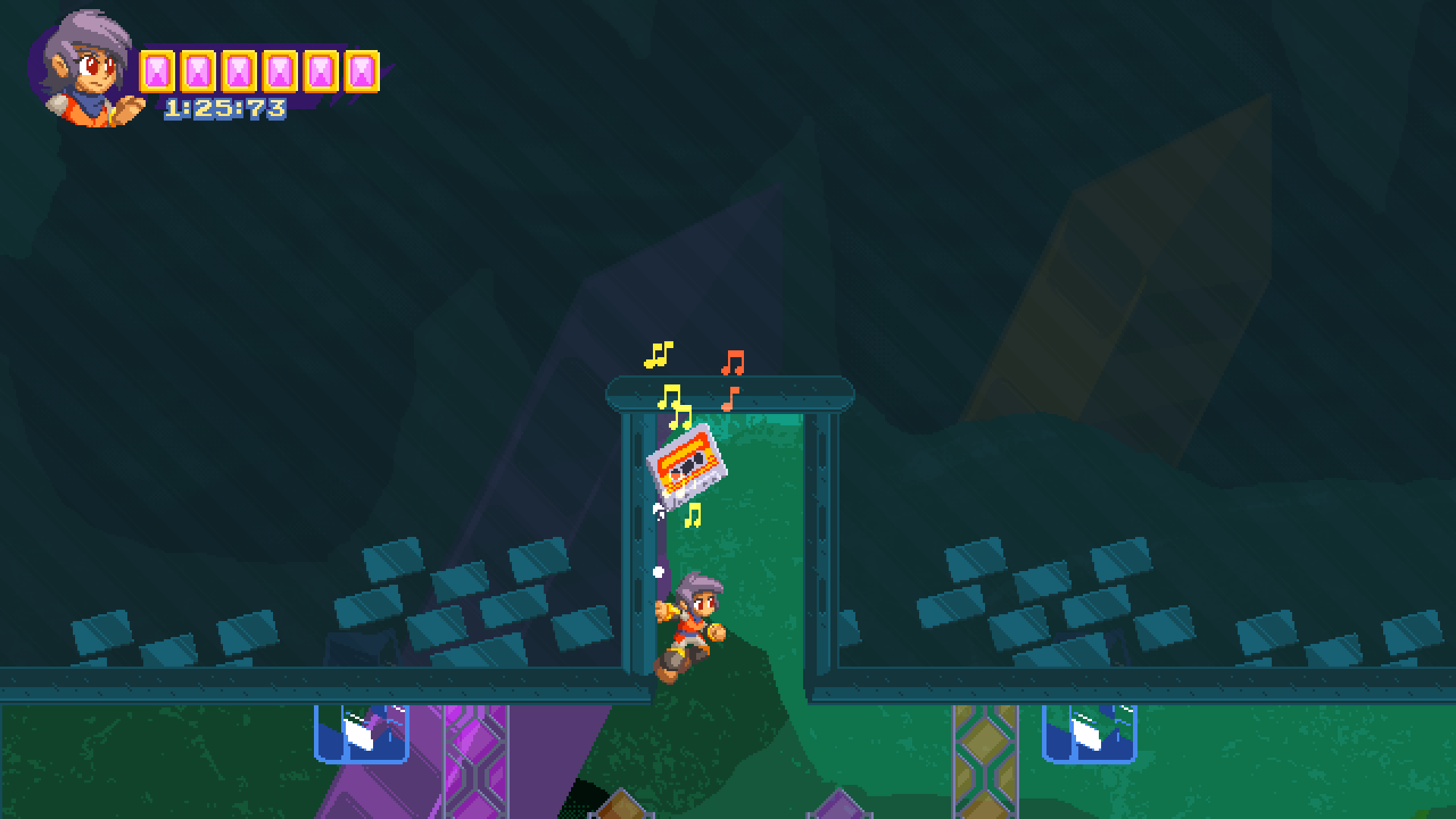 Also found in 2-3. This Cassette is found near the top of the level, and is guarded by a Mace Face. Taking the Mace Face out will not only provide two Maces to help weigh down the door, but also allows for you to climb up into the hole in the ceiling and grab the Cassette.
Cassette #16: The Hard Way (Pine Boss)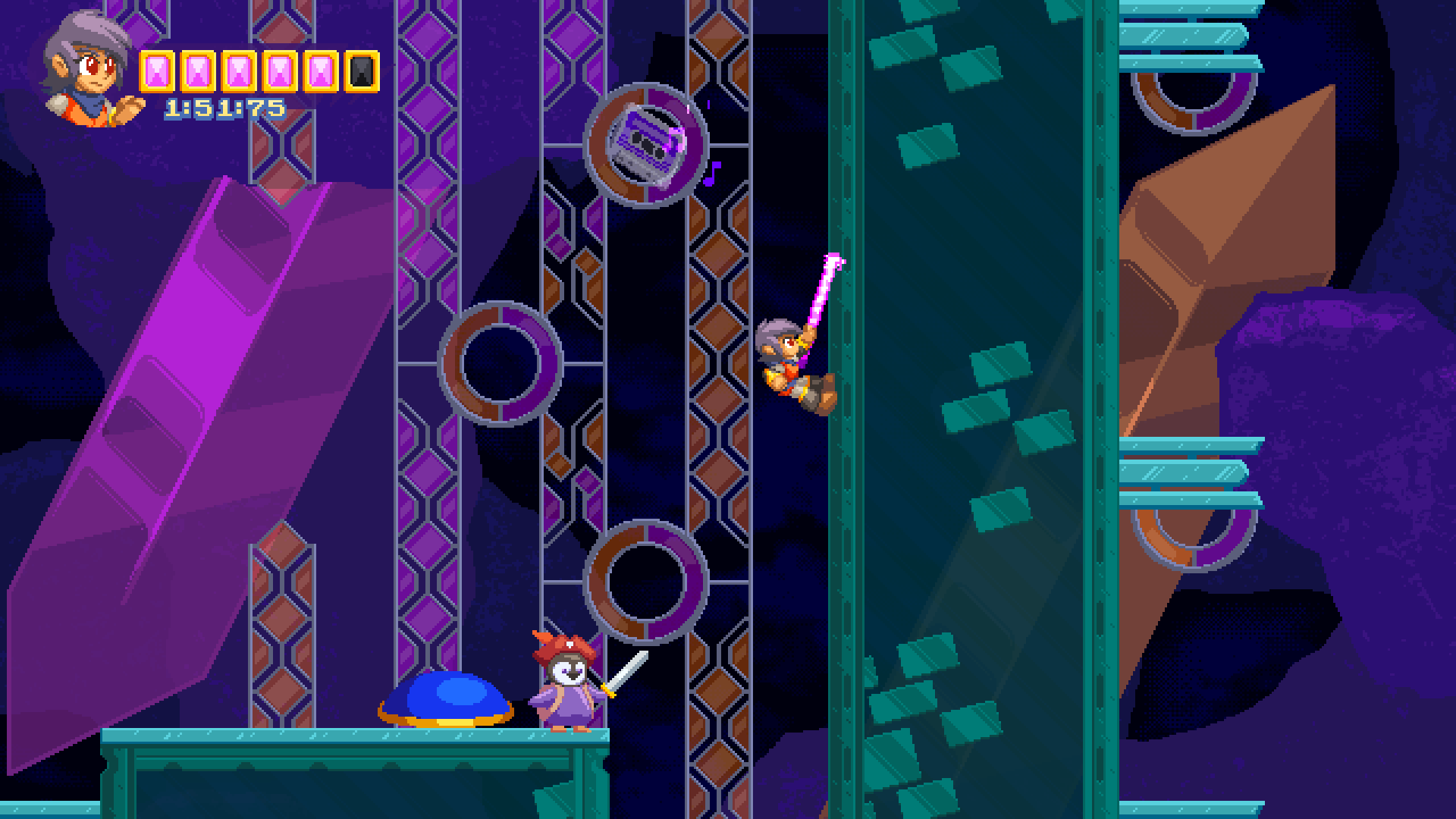 Found in 2-4, at about mid-point. This Cassette is nothing complex to grab – simply climb up and get it!
Cassette #17: Sharp Schemer (Lueh's Theme)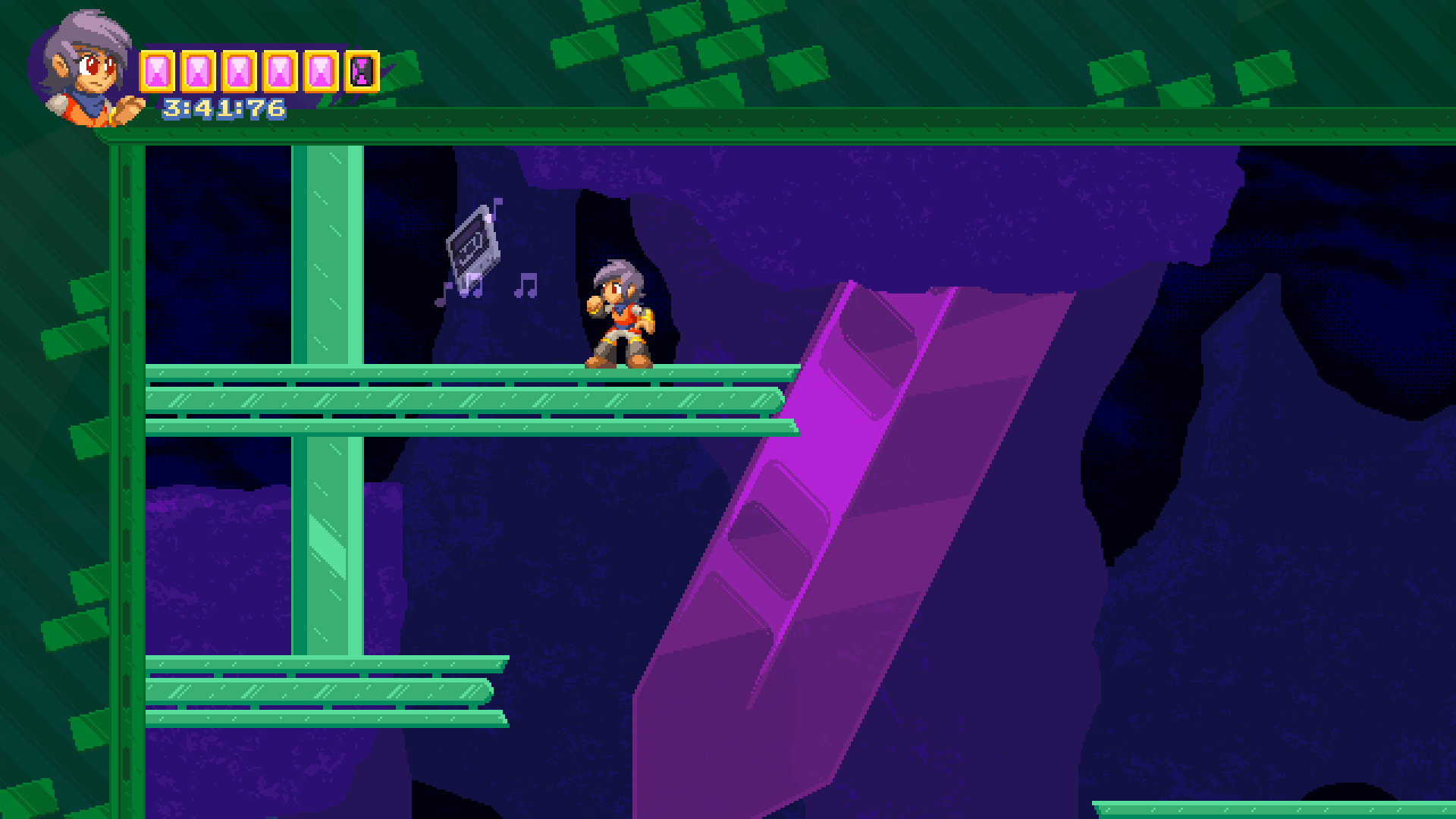 Also found in 2-4, this time right before the end. Like the previous tape, it is not hard to grab – simply head leftward along the ceiling and grab it in its little spot.
Related Posts: