Monster Prom is a dating sim/visual novel type thing from Beautiful Glitch. I picked this up on a whim yesterday, figuring it might be a fun thing to play with my girlfriend on Valentine's day.
Haven't really seen any guides for this ending so I'm making one for others who wish to unlock this ending
Coming of Z'gord Ending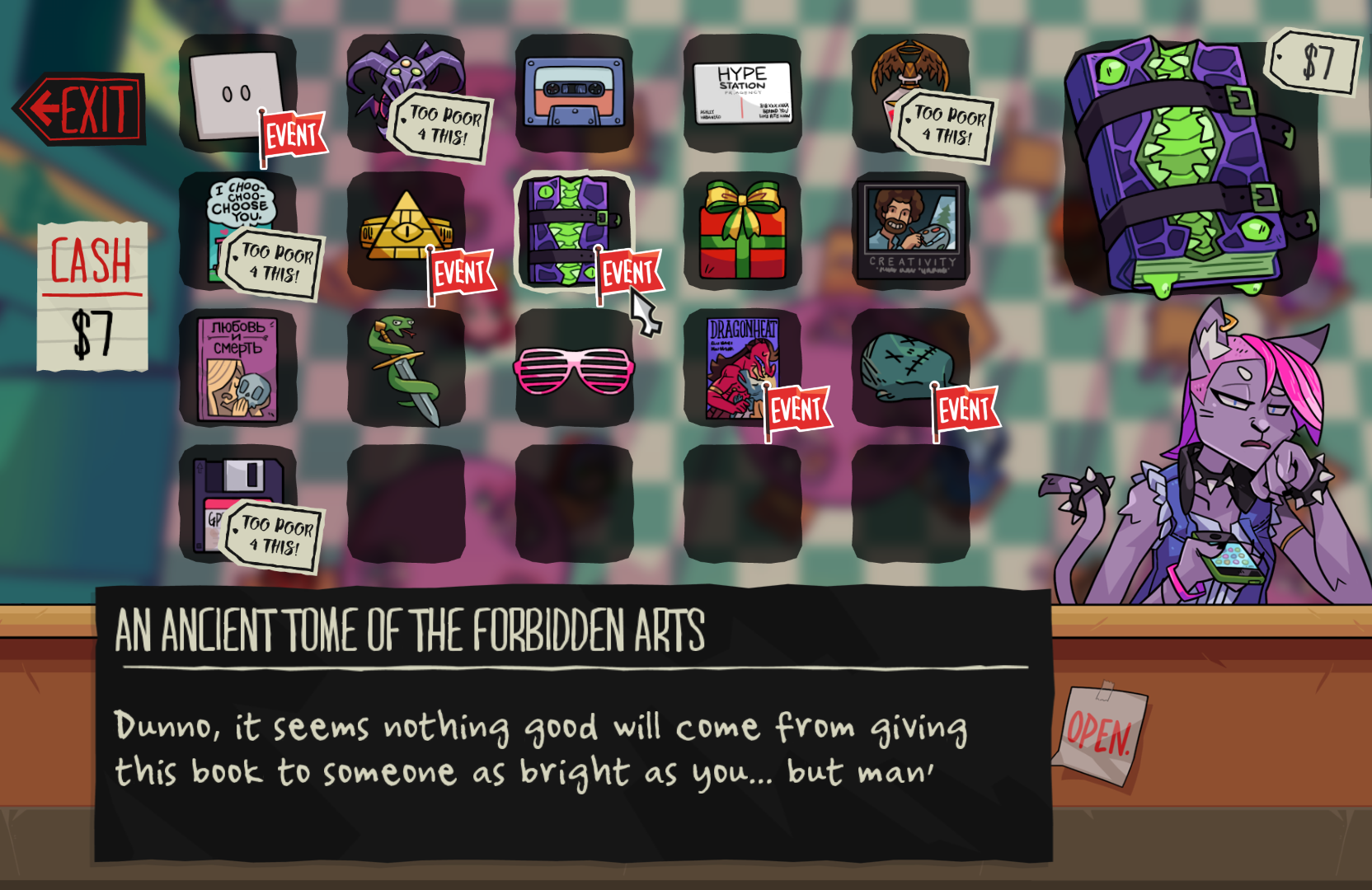 Also, I recently reinstalled the game after unlocking all the first secret endings so I'm not sure exactly how or if you have to unlock the book at a certain point although do comment to help others.
The book cost 7$ in the store so don't forget to go to the library or answer the money questions(For assistance on the quiz Questions and outcomes check this perosn's guide here).
I simplified the choices here so just take a guess if you can't figure out which is which.
Charming – Fake illness
Money – Buy the kidney
Creative – Family Relic
Charm – Don't be left out
Smart – Arcane signal
Charm – Ask the prince
Then Ask Polly or Scott out or just go by yourself
Related Posts: