TY the Tasmanian Tiger 2: Bush Rescue, the sequel to the best Thylacine Simulator ever. It is a two-player split-screen cart racing game with more rangs, more vehicles, more mechs, more EVERYTHING… in an open world Aussie Adventure.
If you're finding the hardcore mode a bit tough or just wanting to get through the story easier, then here's an idea.
Basics
First, get through the first boss, Patchy, then once the road to the beach (South-Eastern part of the map) is opened go there to the island with the big wooden submersible bunyip storage. By the big wooden building there are seven opal bags, 6 of them with 500 opals and one with a whoppin' 3'000 opals! The trick is, that you need a warp rang to get to the 3'000 opal bag.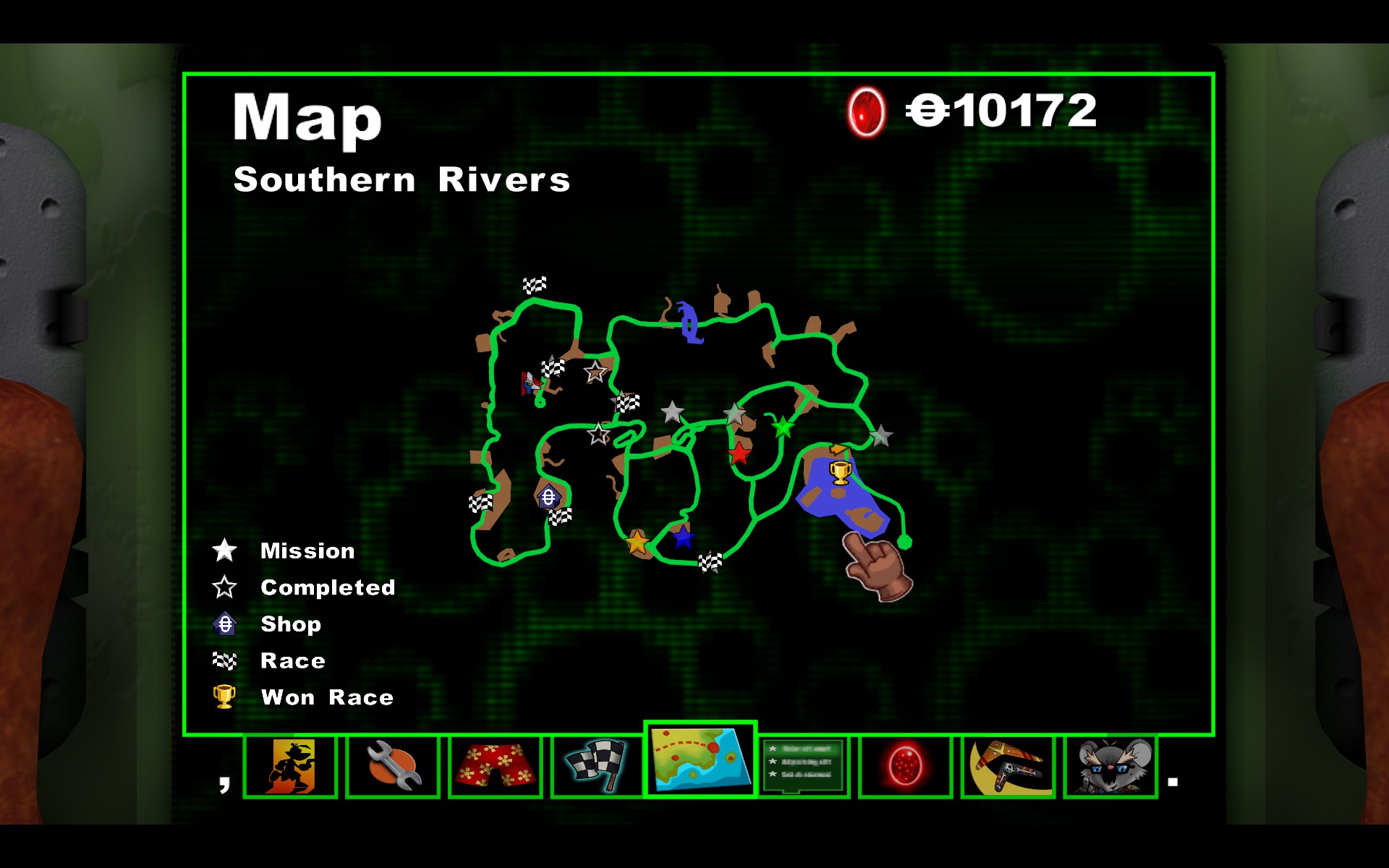 This is where the beach is located
To get enough money for the Warperang (available at Sly's rang shop tower for 10'000 opals), you can start by farming the six 500 opal bags – here's how.
This is where the farming begins
Just get the 6×500 (=3'000) opals, then go to the race nearby. Going to the race will make the map reload with all the opal bags respawned. I've experienced this to be very fast, since I get generally a 1min 25s time, which is faster than driving far enough from the beach and returning to trigger the map reload. Alternatively, you can just go to the race and from the menu choose to leave it. But that's just for the really hasty ones…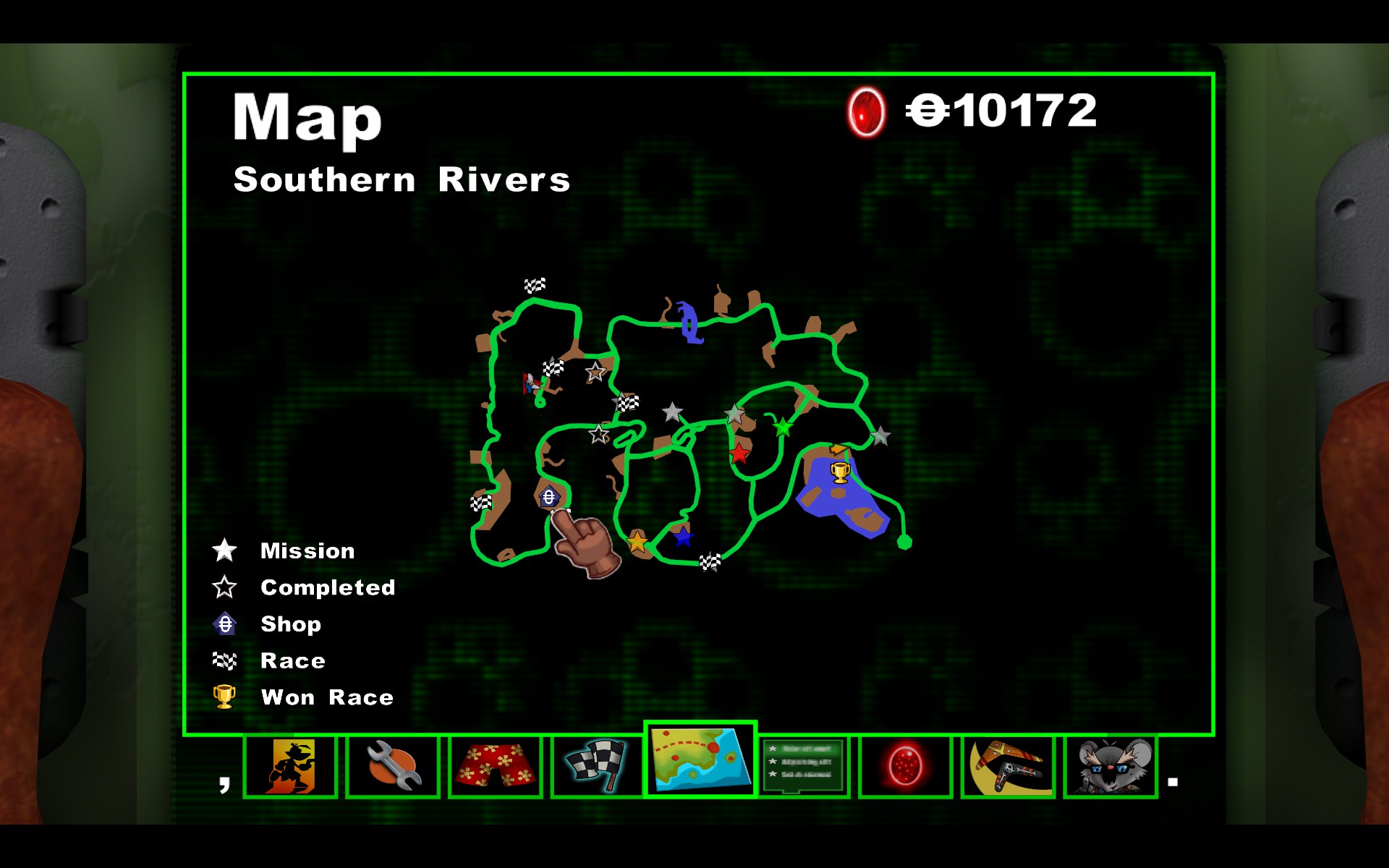 Here's the location of Sly's rang shop
Now, to get the Warperang (10'000 opals) you need to have the Lasharang (4'000 opals), available in Burramudgee's rang shop. Then the Warperang becomes available in Sly's shop. Once you have the Warperang, you will get 6000 opals every time you farm the beach!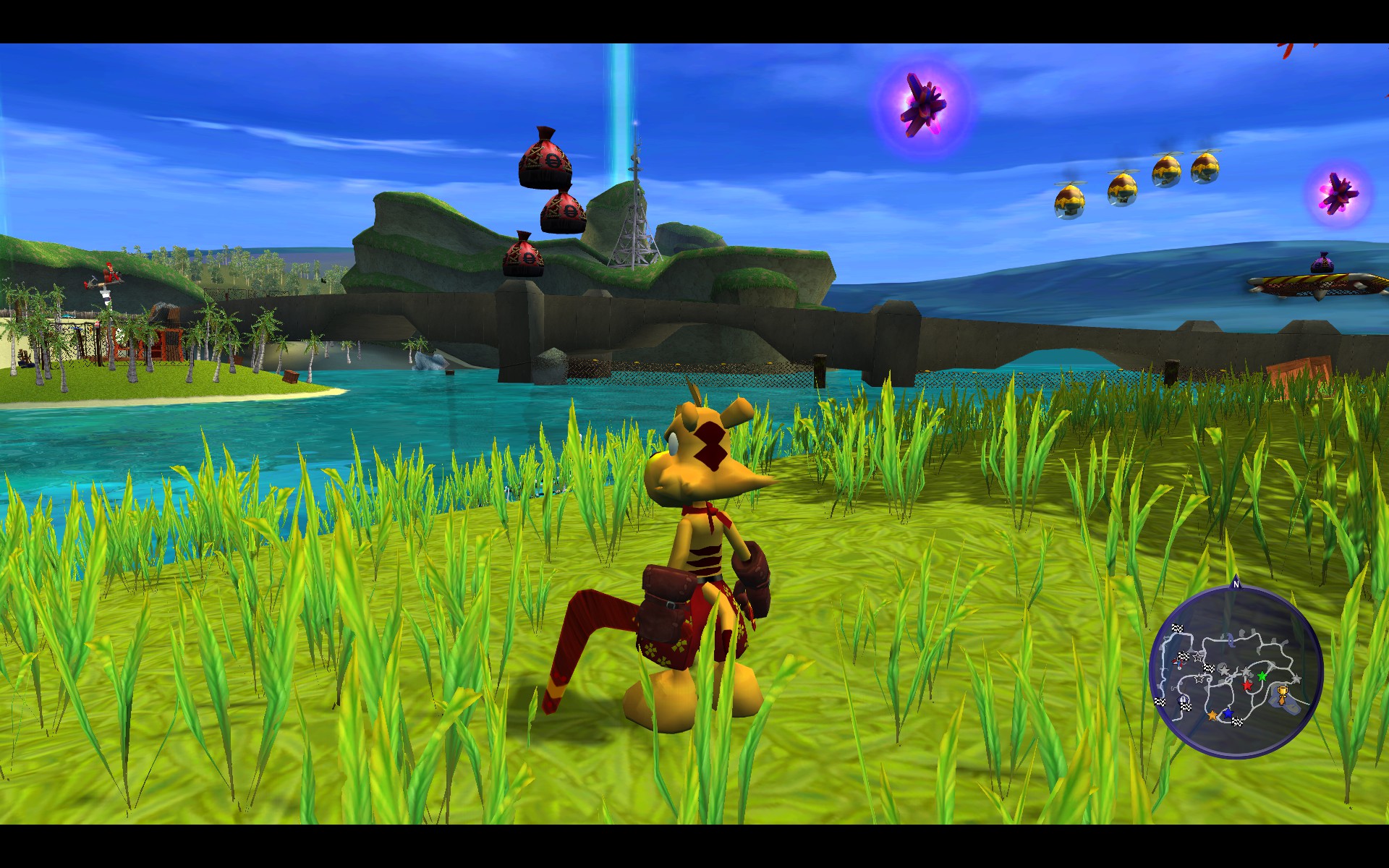 Life's a beach
This playthrough tip is written by jexrutin